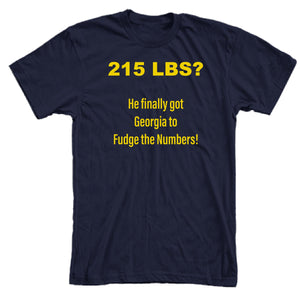 Georgia Finally fudged the numbers, 215 lbs?
Donald Trump finally got Georgia to fudge their numbers!

This T-shirt is a touch of humor to lighten the political weight we all have been carrying.   Inspired by the infamous incident where Trumps weight, 215 pounds, was recorded by Fulton County Sheriffs office in the description of his mug shot.