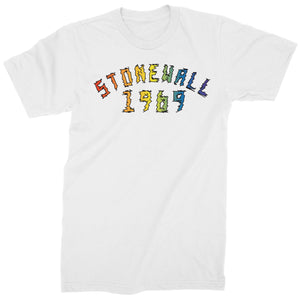 STONEWALL 1969
STONEWALL 1969 T-Shirt:  
Embrace the power of equality and make a bold statement with our Stone Wall 1969 T-Shirt. Designed to honor the historic Stonewall Riots, this tee represents the timeless fight for LGBTQ+ rights.

The Stonewall riots were a series of demonstrations by members of the gay community in response to a police raid that began in the early morning hours of June 28, 1969, at the Stonewall Inn in the Greenwich Village neighborhood of New York City, New York, United States of America.