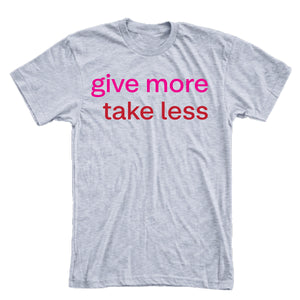 GIVE MORE TAKE LESS
A perfect reminder to embrace a life of generosity and kindness.
With this shirt, you'll always remember to give more and take less, fostering a spirit of community and support. Spread positivity and make a difference by wearing this empowering garment.
Let's create a world where kindness is the norm. Get your "Give them or take less" T-shirt today and inspire others to do the same!