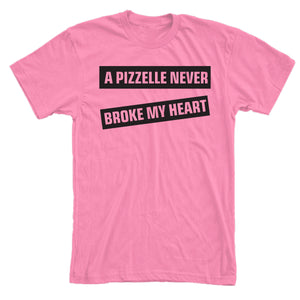 Pizzelle Never Broke My Heart
Introducing "A PIZZELLE NEVER BROKE MY HEART" t-shirt: the perfect blend of humor and deliciousness that will never break your heart! 
We promise! No matter how you spell this traditional Italian waffle cookie: pizzella, pizzelle, ferratelle or nevole in some parts of Abruzzo, Italy... wearing the shirt will get you noticed!